ESRC Seminar Series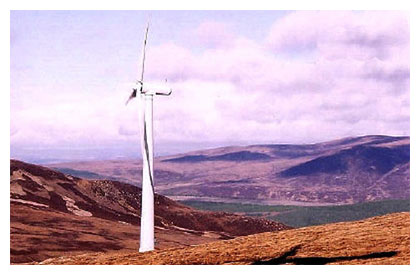 Where next for wind? Explaining national variations in wind power deployment
Overview
The overarching aim of this seminar series was to drive forward the critical cross-national investigation of the factors affecting the deployment of wind power, improve the evidence base, and deepen the pool of possible lessons for policy-oriented research.
Across Europe, there is near-universal political consensus on the need for rapid expansion of renewable energy, if the challenges of climate change and 'peak oil' are to be met. Yet despite this apparent urgency, there is great variation in the extent to which national governments have been able to orchestrate the required energy transition. This is especially clear in the case of wind power. Despite being widely favoured as the most economically and technically feasible route to low-carbon electricity, the expansion of wind power has been profoundly uneven across Europe.

The pressing task – now placed under closer scrutiny by EU targets for renewable energy – is to understand and learn from Europe's uneven development of wind power and its consequences. This seminar series was designed to foster such understanding, through the following objectives:

To apply social science analysis to explain national and regional variations in wind power deployment
To link this analysis to policy debates and business strategies for the renewable energy sector, through constructive engagement between academic, policy and practitioner stakeholders
To bring wider debates about instrument choice, Europeanisation and society-technology relations to bear upon wind energy, and to use analysis of this sector to inform wider academic and policy debates about European environmental governance
To provide a forum for connecting social science researchers working on wind energy and other renewable sectors, in a range of different disciplines, around key analytical questions, and to assist in the development of postgraduate and early career academics.
This seminar series brought together leading figures in wind and renewable energy debates from across academia, policy and business, and from both the UK and overseas. Each seminar was attended by an invited audience of approximately 30 people. The following is a list of the participants and delegates:

ESRC Seminar Series Participant/Delegate List
This collaborative intent is reflected in the funding: the Seminar Series is supported by the Economic and Social Research Council (ESRC) and Scottish and Southern Energy.
---
Information and Presentations
To achieve the objectives set out above, the five-seminar series was structured around key economic, social and policy variables affecting the deployment of wind power. The following gives the opportunity to view and find out more about each of the five seminars which took place over the period February 2008 to May 2009.
Seminar 1: Explaining National Variations in Wind Power Deployment
This first seminar sets the scene and pursues two main goals. One, to assess the conceptual frameworks available for understanding national variations in wind power deployment. Two, to consider the implications of the growing Europeanisation of renewable energy policy for national policy, business strategies and academic research.
21st February 2008, Robert Gordon University, Aberdeen
Local Co-ordinator: Dr Peter Strachan (p.a.strachan@rgu.ac.uk)

Seminar 1: Summary of Proceedings
---
Seminar 2: Policy Instruments – Financing and Support Mechanisms
Crucial to the expansion of renewable energy technologies like wind is the construction of 'political markets' in which innovation and investment can flourish. This seminar takes forward long-standing debates about the merits of different market instruments (feed-in tariffs vs. quota systems) by appraising their performance in different contexts, and in relation to wider debates about European harmonisation and environmental policy integration.
9th May 2008, Bath University
Local Co-ordinator: Dr Joseph Szarka (J.P.Szarka@bath.ac.uk)


Seminar 2: Summary of Proceedings
---
Seminar 3: Wind Power and 'The Planning Problem'
Two issues haunt the expansion of wind power in many European countries – the seemingly fragile social acceptance of what can be very visible developments, and questions about how land use planning should balance the demands of delivery and democracy.
These issues apply with equal urgency to related issues of grid upgrading in peripheral locations, and the 'off-shoring' of renewable energy development beyond the reach of conventional planning. This seminar brings state-of-the-art social science research to bear upon these pressing public policy questions.
4th November 2008, Queens University Belfast
Local Co-ordinator: Dr Geraint Ellis (G.Ellis@qub.ac.uk)


Seminar 3: Summary of Proceedings
---
Seminar 4: Ownership and Stakeholding in the Wind Power Debate
The fourth seminar tackles a major policy and theoretical argument – whether achieving greater stakeholder benefits from wind energy, especially for local communities, enhances social acceptability and thus fosters expansion of the technology. This argument is tackled through rigorous scrutiny of the 'leaders' in community renewables (Germany and Denmark), the extent to which their strategies are replicable elsewhere, and recent research into community renewables from across the UK.
17th February 2009, Cardiff University
Local Co-ordinator: Dr Richard Cowell (cowellrj@cardiff.ac.uk)


Seminar 4: Summary of Proceedings
---
Seminar 5: 'Pushing the Limits of Wind Power'
This deliberately provocatively titled seminar looks beyond abstract assessments of the 'technical potential' for wind, to explore key issues shaping the future for this technology: how might an expanded role for wind fit into corporate strategies? How might it fit with other agendas for sustainable communities, in urban and rural areas? How can the expansion of renewables be reconciled with electricity networks? And how can modern democracies deliberate effectively the relative merits of wind, nuclear, tidal and wave power in future energy mixes?
6th May 2009, St Andrews University
Local Co-ordinator: Dr Charles Warren (charles.warren@st-andrews.ac.uk)


Seminar 5: Summary of Proceedings
---
Contact for Further Information
For further information on Where Next for Wind?, or if you are interested in any of the events, please contact
Dr Peter A. Strachan (Principal Organiser) at the Aberdeen Business School, Robert Gordon University, Aberdeen.
Email: p.a.strachan@rgu.ac.uk

---
Participant Institutions in the ESRC Seminar Series, 'Where next for Wind? Explaining national variations in wind power development'

---